Hoy -Hermenet Web Site
---
Hoy Family
Unknown Hoy Reunion Photo
Do You Recognize
anyone in this
unknown hOY reunion photo?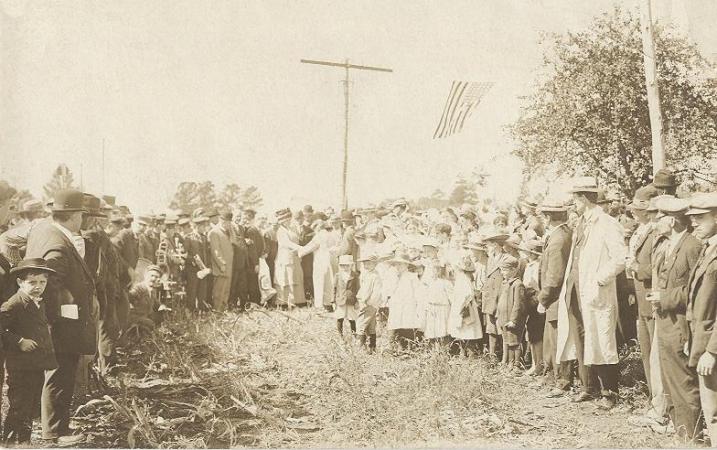 This Photograph was received by Eva Hoy Haelen
From Audrey Dillman
Daughter of Harold Raymond & Virginia Evelyn (Burr) Dillman
Granddaughter of Harry Hugh & Helen H. (Hoy) Dillman
Great Granddaughter of Charles Edwin & Mary Jane (Weaver) Hoy
GG Granddaughter of Christian & Leah (Novinger) Hoy
GGG Granddaughter of Peter & Susanna (Lebo) Hoy
GGGG Granddaughter of Bernhard Hoy
No Specifics About this Photo Post Card are known....
I believe that this Hoy Reunion Might have occurred
During the July 4th Holiday
As the Little Guy Standing in the Center of this photo
Appears to be Wearing a "Uncle Sam Hat & Beard"......


If you can be of any help identifying
anyone in this photo,
or know anything more about it....
Please E-mail me, Thank You!
Kathy (Hoy) Eltiste
Photo - ap -1



Family Indexes
Last Up-Date 05/02/2009 12:02:12 PM