Hoy -Hermenet Web Site
---
Hoy Family
First Annual Reunion Hoy Family
Community Park, Millersburg, PA
August 18, 1928
Do You Recognize Anyone
in this Photo?
This Photograph was Courtesy of My Aunt Eva (Hoy) Haelen.
It was originally photographed as a Panoramic Photo.
Therefore, I am dividing it into 5 Sections.
This Photograph Was Taken By:
"Ensinger Studio - Harrisburg, Pennsylvania."
This is Section 5
An Interesting Fact of this Portion of the Panoramic Photograph is
that the Gentleman Standing on the Far Right Side End of the Photo
who has his hand on his hip, is Harry Howard Hoy Sr. - (1873 - 1939)
Known as "H. Howard Hoy" he was the person who initiated
these Hoy Reunions, which started in 1928 and continued through 1941.
Now, Here's the Fun Part of this Unique Panoramic Photograph....
If you closely examine the beginning Photograph (Section 1)
you should also be able to sport H. Howard Hoy Again.
This time, he is standing on the far left side of that photo...

Below, are Enlarged Version's of the above Photo, Sliced into 2 sections.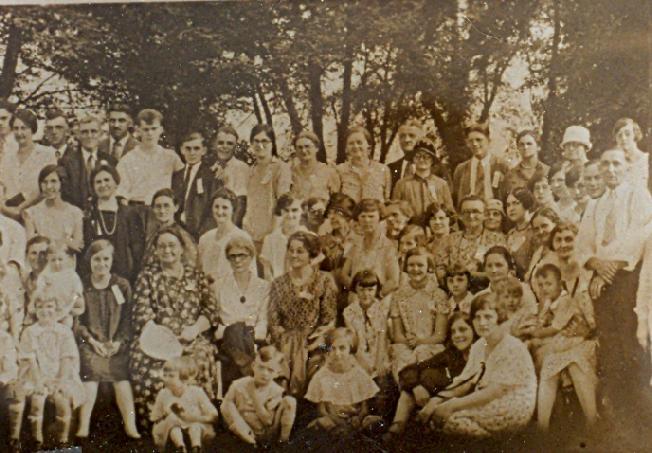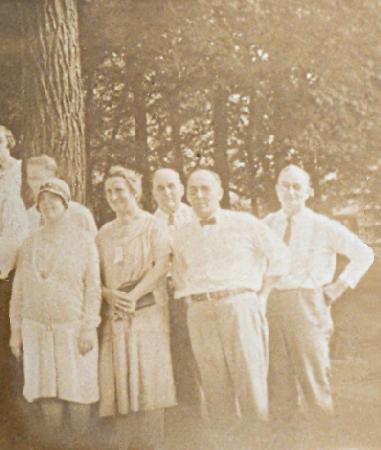 If you can be of any help...
Please E-mail me, Thank You!
Kathy (Hoy) Eltiste
Photo - HR-5



Last Up-Date 03/08/2009 01:43:40 PM