Eltiste-Kaiser Web Site
---
Hermann Family Coat of Arms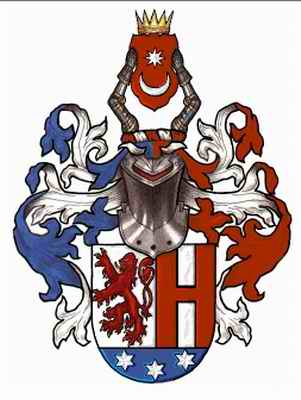 Origin: German

Spelling variations include: Herman, Hermann, Herrman, Herrmann, Hörman, Hörmann, Hierman, Harmen, Harmand, Harman, Armand, Armant, Hermand, Arman, Erman, Ermann, Hearman, Hearmann, Harm, Harmsen, Harmson and many more.
First found in Prussia, where the name emerged in medieval times as one of the notable families of the region.
Some of the first settlers of this name or some of its variants were: Heinrich Hermann, who emigrated from Alsace to Pennsylvania in 1750, Christian Herman, who settled in Philadelphia in 1752, Andrew Herman, who immigrated to Charleston, South Carolina in 1767, Charles Herman, who was naturalized in Philadelphia in 1844, Anna Harmsen, who sailed from Bremen to New York in 1851, and Wilhelm Hermann, who arrived in Baltimore in 1874.

Hermann is the 727th Most Popular Name in the United States

The name Hermann is of ancient origin, and the Latin historian Tacitus recorded the name of the leader of the Cherusci as the first bearer of the name, in the 1st century AD. Numerous variants, cognates and diminutive forms exist as well.



Family Indexes
Home Kaiser Eltiste Fink Rohrs
Thumbnail Family Photo Gallery Index
Last Up-Date 11/21/2006 06:11:45 PM