Eltiste-Kaiser Web Site
---
Eltiste Family
Nancy Ann (Ross) Norvell
Born - May 29, 1933
Humboldt, Richardson County, Nebraska
Married - March 1, 1953
Saint Paul's Lutheran Church
Nemaha County, Nebraska
Died - Tuesday, March 16, 2010
Bryan Lincoln General Hospital East
Lincoln, Lancaster County, Nebraska
Buried - Saturday, March , 2010
Nemaha Cemetery
Nemaha County, Nebraska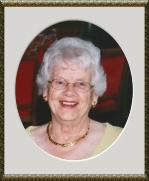 Obituary
Nancy A. Norvell

Nancy A. Norvell, 76, of Clarks died Tuesday, March 16, 2010, at Bryan Lincoln General Hospital East in Lincoln.
Services will be at 10 a.m. Saturday at Saint Paul's Lutheran Church in Grand Island, with the Reverend Randy Fett officiating.
Visitation will be from 5 to 8 p.m. Friday at Wagner Funeral Home in Central City. Burial will be at approximately 4:30 p.m. Saturday in the Nemaha Cemetery East of Auburn
Mrs. Norvell was born on May 29, 1933, in Humboldt to Clifford and Marjorie (Strain) Ross.
She married Robert E. Norvell on March 1, 1953, in Auburn.
Survivors of the immediate family include her husband, Robert of Clarks; three sons and daughters-in-law, Mike and Marsha Norvell of Omaha, Mark and Crystal Norvell of Geneva and Max and Laura Norvell of Grand Island; two daughters and sons-in-law, Kathleen and Arnold Hottovy of Lincoln and Kristen and Kurt Kuhn of Clarks; 15 grandchildren, two step grandchildren, four step great-grandsons and the 1st great-granddaughter is expected in June.
Additional survivors include sister-in-law, Wanda Grendahl of Spokane, Washington; brother-in-law, Jim (Sherry) Norvell of Washington, Missouri. She had no siblings, but Delores Keithley, Donna Davis and Norma Willhoft, were like sisters to her.
She grew up in the Auburn area graduating from Auburn High School in 1951. She also attended University Nebraska Medical Center in Omaha for nurse's training. She and Robert lived in San Diego, California, as Bob was in the Navy. They lived in various Nebraska towns where Bob worked as an educator. Nancy was a homemaker and mother, and worked at times as a medical assistant. They spent several years in Adams and Clarks.
Nancy was a member of the Saint Paul's Lutheran Church and the Sarah Circle in Grand Island. She was the wedding coordinator for the church for many years. She volunteered for Stephen's Ministry and Saint Francis Cancer Center. She enjoyed her pets, plants, flowers and anything to do with gardening. She always said her greatest accomplishments were her children and grandchildren.
She was preceded in death by her parents and many aunts and uncles.
Memorials are suggested to Saint Paul's Lutheran Church in Grand Island, Hope Harbor or the Humane Society in Grand Island.


The Grand Island Independent
Thurday
March 18, 2010


Husband - Robert E. Norvell

Son - Michael J. Norvell
Born - June 11, 1955
Wife - Marsha J. Norvell
Born - August 16, 1956
Son - Mark E. Norvell
Born - September 8, 1956
Wife - Crystal K. Norvell
Daughter - Kathleen E. (Norvell) Hottovy
Born - October 12, 1957
Husband - Arnold Hottovy
Born - July 2, 1950
Son - R. Max Norvell
Wife - Laura L. Norvell
Daughter - Kristen A. (Norvell) Kuhn
Born - October 19, 1962
Husband - Kurt H. Kuhn
Born - August 22, 1960

Father - Clifford August Ross
Mother - Marjorie Louise (Strain) Ross

Family Indexes
Home Eltiste Kaiser Fink Rohrs
Family Thumbnail Photo Gallery Index
Last Up-Date 01/21/2011 07:20:45 PM