Eltiste-Kaiser Web Site
---
Torbeck Family ~Coat of Arms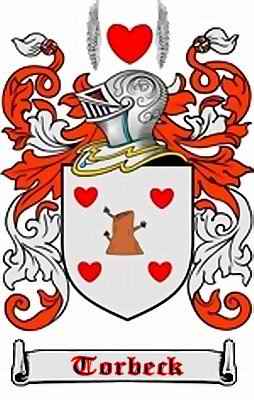 Origin of Name ~ English
Spelling variations include: Tarbock, Tarbocks, Tarbox, Tirebuck, Torbock, Tarbuck, Tarbux and many more.
First found in Lancashire where they were seated from very ancient times at Tarbock, after the Norman Conquest in 1066.
Some of the first settlers of this name or some of its variants were: Mary Tarbuck settled in Maryland in 1745; Richard Tarbutt settled in Virginia in 1663; John Tarbux settled in Lynn, Massachusetts in 1631.
Torbeck is the 67,084th Most Popular Name in the United States


Family Indexes
Home Kaiser Eltiste Fink Rohrs
Eltiste Photos Kaiser Photos Rohr Photos Fink Photos
Last Up-Date 10/18/2006 05:46:54 AM