Hoy -Hermenet Web Site
---
Hoy Family
Pancoast Thomas Hoy
"P.T. Hoy"
Born - July 27, 1855
Orwigsburg, Schuylkill County, Pennsylvania
Married - 1883
Occupation - President and Treasurer
of P. T. Hoy & Son's Company
of Schuylkill Haven, Pennsylvania
Died - March 24, 1939

Wife - Cora L. (Huntzinger) Hoy
Born - March 1863 - Pennsylvania
Died -1925
Cora's Parent's - Lewis & Christy (Rudy) Huntzinger
Note - In 1900 - Christy Huntzinger is 60 Years Old ,
Widowed and living with Pancoast & Cora Hoy.
Christy Huntzinger - Born - February 1840 - Pennsylvania
To This Union 4 Children Were Born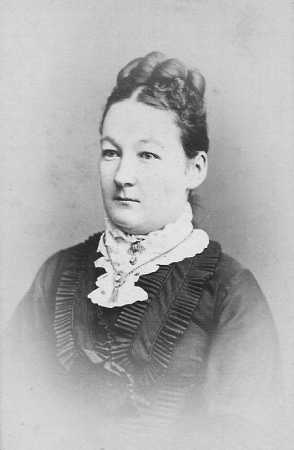 Photograph's Courtesy of Calvin Hoy



Pancoast T. Hoy was born at Orwigsburg July 27, 1855, and
received his education there in the public schools. He was reared on
the homestead place, remaining with his parents until 1875, when he
became clerk of the late W. D. Kline, who had a general store at
Schuylkill Haven. In his employ he learned the details of the business,
and eventually took it over on his own account, buying the Kline heirs
out in 1894. His establishment is at No. 2 East Main street, corner of
St. John street, and in March, 1913, he purchased the adjoining property
on Main street, 33 3/4 feet frontage, which will be used to accommodate
the expanding business. This store has had a continuous existence of
nearly forty years at Schuylkill Haven, and is housed in one of the
finest business blocks in lower Schuylkill county, erected by Mr. Hoy in
1894. The company was incorporated in March, 1910, with the following
officers: Pancoast T. Hoy, president and treasurer; Lewis H. Hoy, vice
president and manager; Rudy F. Hoy, secretary. The store is known for
its well selected and complete stock of dry goods, groceries, fancy
goods, notions, crockery and chinaware, etc., and the length of time
which many of its patrons have been dealing with it shows how thoroughly
competent and accommodating the service is. It has gained its place as
a leading store of the kind in Schuylkill Haven by honorable methods and
sincere efforts to give the utmost satisfaction to all customers. Mr.
Hoy is also engaged in selling motor trucks and automobiles under the
name of the P. T. Hoy Motor Sales Company. He and his sons are
maintaining the highest reputation in business circles, and they are
held in great esteem by their associates in all the relations of life.

Mr. Hoy married Miss Cora Huntzinger, daughter of the late
Lewis Huntzinger and his wife, Christy (Rudy). They have had four
children, namely, Lewis H., now associated with his father as vice
president and manager of the business, was educated at the Franklin and
Marshall Academy, Lancaster, Pa., and is married to Edith Weiss,
daughter of the late Prof. George W. Weiss, who for many years was county superintendent of the schools of Schuylkill county; Rudy F., secretary of the P. T. Hoy & Sons Company, was educated
at Gettysburg College;
Christine attended Mount Ida College, at Newton, Mass.;
Helen is still in school. Mr. Hoy holds membership
in St. Matthew's Lutheran Church.

Pancoast T. Hoy was president and treasurer of P. T. Hoy & Sons
Company, leading general merchants of Schuylkill Haven, is a typical
member of a substantial family which has been settled in Schuylkill
county from the early days. Phillip Hoy, his great-grandfather, was a
pioneer resident of Orwigsburg, where he died in about the year 1844.
He was a native of Berks county, but spent most of his life in Schuylkill
county, obtaining a large tract of land in the vicinity of Orwigsburg,
comprising several hundred acres, and with his sons another tract, or
about 1,600 acres, where the city of Shenandoah is now located.

Source - SCHUYLKILL COUNTY, PENNSYLVANIA,
Vol. #1, J. H. Beers & Co., 1916, Chicago
Information Supplied by Donna Lorena (Wertz) Gardiner



Son - Lewis H. Hoy
Born - November 1883 - Illinois
Wife - Edith H. (Weiss) Hoy
Born - July 1886 - Pennsylvania
Edith's Parents - Professor George W. & Harriett Weiss
To This Union 2 Children Were Born
Daughter - Cora Harriet Hoy
Born - 1915 - Pennsylvania
Son - Lewis L, Hoy
Born - July 1929

Son - Rudy F. Hoy
Born - January 7, 1891 - Pennsylvania
Died - April 14, 1971
Daughter - Christine S. Hoy
Born - February 1895 - Pennsylvania
Daughter - Helen C. Hoy
Born - June 1897 - Pennsylvania

Father - Thomas Hoy
Mother - Sarah (Faust) Hoy

Grandfather - Henry Hoy
Grandmother - Elizabeth Margaretha (Wiltrout) Hoy

Great - Grandfather - Phillip (Heu) Hoy
Great - Grandmother - Anna Maria (Gilbert) Hoy

Family Indexes
Home Hoy Hermenet Boise Shively
Last Up-Date 07/21/2010 11:00:24 AM